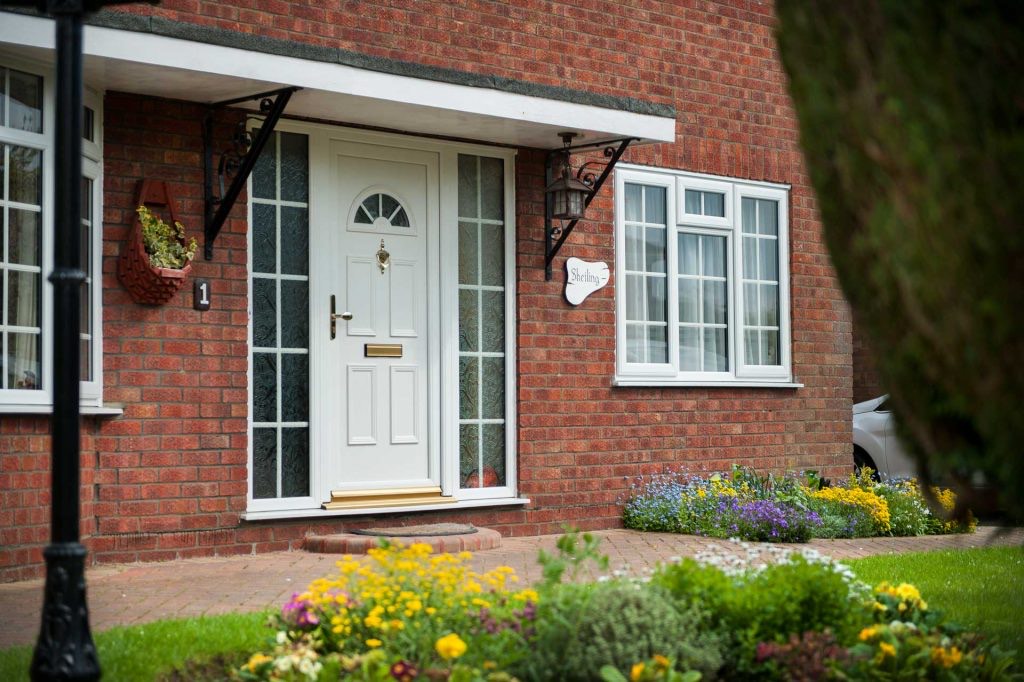 KeyNote Report Windows and Doors Market growth of 3.8% since 2010
The Windows and Doors industry is booming! With well over 12,500 Double Glazing and Home improvement companies in the UK alone. Home Improvement Companies, like Hart Windows and Glazing LTD, are your experts. Therefore it's our duty to give our loyal customers straightforward and honest advice. We start with uPVC and Composite Doors. What are the benefits of each and where does the extra money go?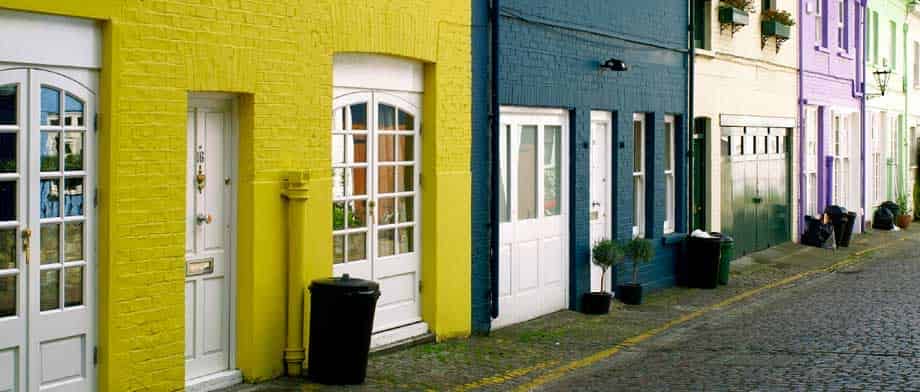 Adding a new front door, such as a uPVC door or Composite door, instantly adds character and brings out the charm in your Basingstoke property. It could be said that the front door is the crucial decorative point of your home.
Your front door is the gateway to your home. It's where you meet and greet before welcoming guests inside. You want your home to appear like a warm, loving and happy place to spend an evening. You'd be surprised at the difference a new, colour co-ordinated front door makes. Choose a front door worth knocking on.
At Hart Windows and Glazing LTD we supply uPVC and composite doors throughout the Basingstoke area. We supply and install a vast selection of beautiful, made to order front doors that are installed by our in house team of friendly experts. We leave your home as we found it, pride ourselves in causing minimum intrusion or disturbance to your day, and religiously clean the area we've been working on. Here at Hart, we feel that we offer competitive prices on all of our products. Including our uPVC and Composite Doors.
We are open and honest about our prices. We feel we offer an excellent price for professionally installed high quality products. Below is the average price (quoted December 2015) for a uPVC Door and a Composite Door.
 uPVC Front Door (average price  including installation) – £900
Composite Front Door (average price including installation) – £1200
Please note – This is an average price which can change depending on glass, style, and security options etc etc.
uPVC Door Summary
The uPVC front door is a classic, a favourite for the construction industry. Lightweight, easy to work with and by and large reasonably secure and energy efficient. uPVC Doors share the same advantages that uPVC windows and conservatories have.
The lightweight uPVC materials are designed to be energy efficient and kind to the environment. Our attractive uPVC Doors are intelligently designed to achieve maximum strength and efficiency without using harmful materials, like lead, making the uPVC doors 100% recyclable.
uPVC Doors require no maintenance. Ultimately, once they're installed you need not touch them again! All mechanisms of the uPVC Door are hidden within the frame. This keeps hinges and locks out of the way of harmful and corrosive weather conditions, like wind and rain. What's more, the hinges and locks are treated and reinforced to give further protection against harsh weather conditions.
The one downside of uPVC Doors is the natural strength of the material. Although we install robust locks the uPVC Door remains naturally weak. This is purely down to the natural resilience of the uPVC. Don't get us wrong, we install strong locks and uPVC is a good choice of front door! They just can't take as many knocks as composite or wooden doors.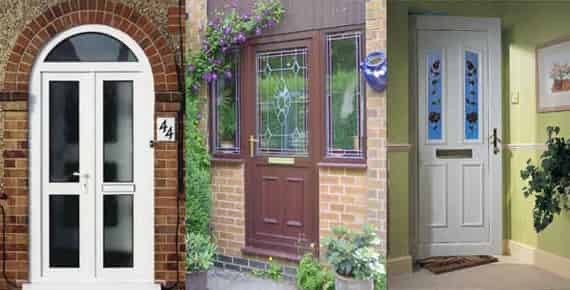 Composite Door Summary
Composite Doors are strong, very strong! Essentially uPVC on steroids. Composite doors boast superior quality over uPVC. With exceptional security and higher quality energy efficiency.
Composite Doors encompass a natural look, without the high prices of wood. Much like uPVC Doors, Composite Doors require little to no maintenance after installation. A distinct advantage that Composite Doors have over wooden doors is their resilience to mother nature. Unlike wooden doors, a well fitted composite will not crack or rot in the rain. Composite Doors have an exceptionally long lifespan, and are guaranteed against warping and cracking.
Composite Doors are totally secure. Due to the high build quality and naturally strong material they can take a lot more than cheaper uPVC. Composite Doors are made to measure and fitted with a multipoint locking system.
Finally, Composite Doors will make a difference to your energy bills. Investing in a Composite Door will save you money on your heating bills, all year round. Composite Doors keep the heat in your home, and the winter winds out.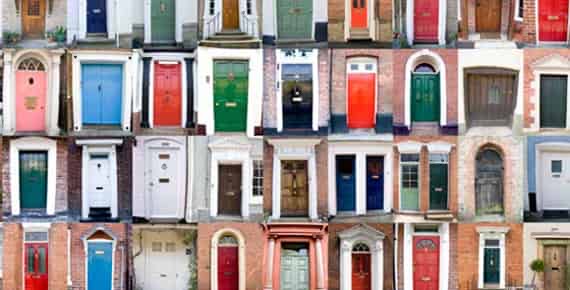 So, are Composite Doors worth the extra money?
Both uPVC and Composite Doors are energy efficient, it's just Composite are just that bit more.
Both uPVC and Composite Doors are secure, it's just Composite are that much more secure.
Both uPVC and Composite Doors are stylish, it's just Composite have that superior finish.
You buy a uPVC Door because you want cheaper energy bills, security and a quality finish. You invest in a composite door because you see the potential that uPVC Doors have, but want more.
In a nutshell, Composite Doors have the edge over uPVC because they do everything better. It's not that a new uPVC Door wouldn't save you money or keep you secure. It's just a Composite Door will save you even more money and are that much more robust. A composite Door is a safeguard. Buying a Composite Door is investing in substantially cheaper energy bills and greater security for you and your family.
As we all know there never is a 'perfect time' to do those all important home improvements. At Hart we make the daunting process as smooth as possible. Leaving your home exactly as we found (minus an old front door) with no mess and minimal intrusion into your home life. Choose Hart Windows for total job satisfaction.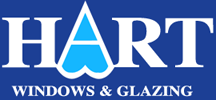 Free No Obligation Quote
We offer a free and easy to use online quote generator. It only takes two minutes!
Why not get a free quote online today or call one of our friendly experts. We are more than happy to talk with you about Composite and uPVC doors. Together we can work out what's best for you. Call us now on – 01252 623404.