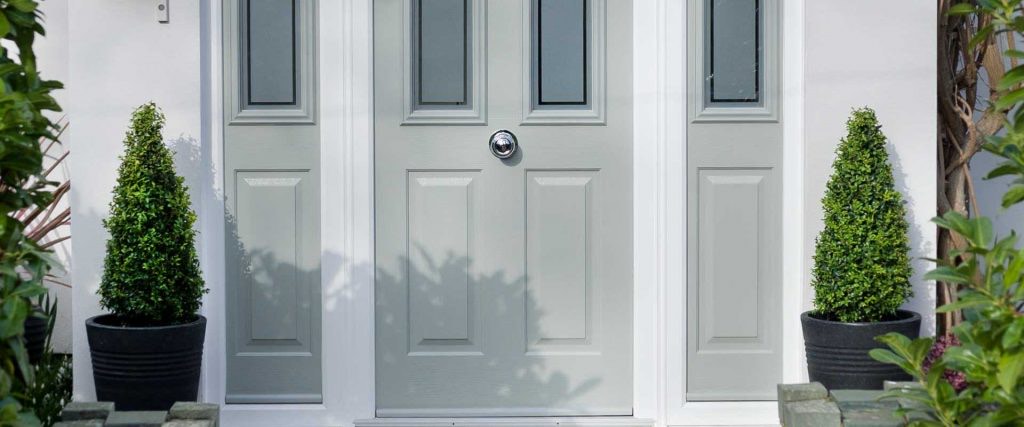 Add the WOW Factor to Your Fleet Home with Composite Doors
Composite doors are the perfect choice for your new Fleet front door, as they really do have the wow factor. These stunning doors are so incredibly beautiful, they are unparalleled for design and style.
In addition to this, they offer the most amazing all round performance, protecting your home against anything and everything.
Hart Windows offer impressive composite doors in Fleet which are sourced from a variety of suppliers, giving you so much choice.
Whatever your budget, your tastes and your performance criteria, we can install a composite door that is the perfect match.
Read on to discover the features and benefits of our composite doors in Fleet and how they could transform your home.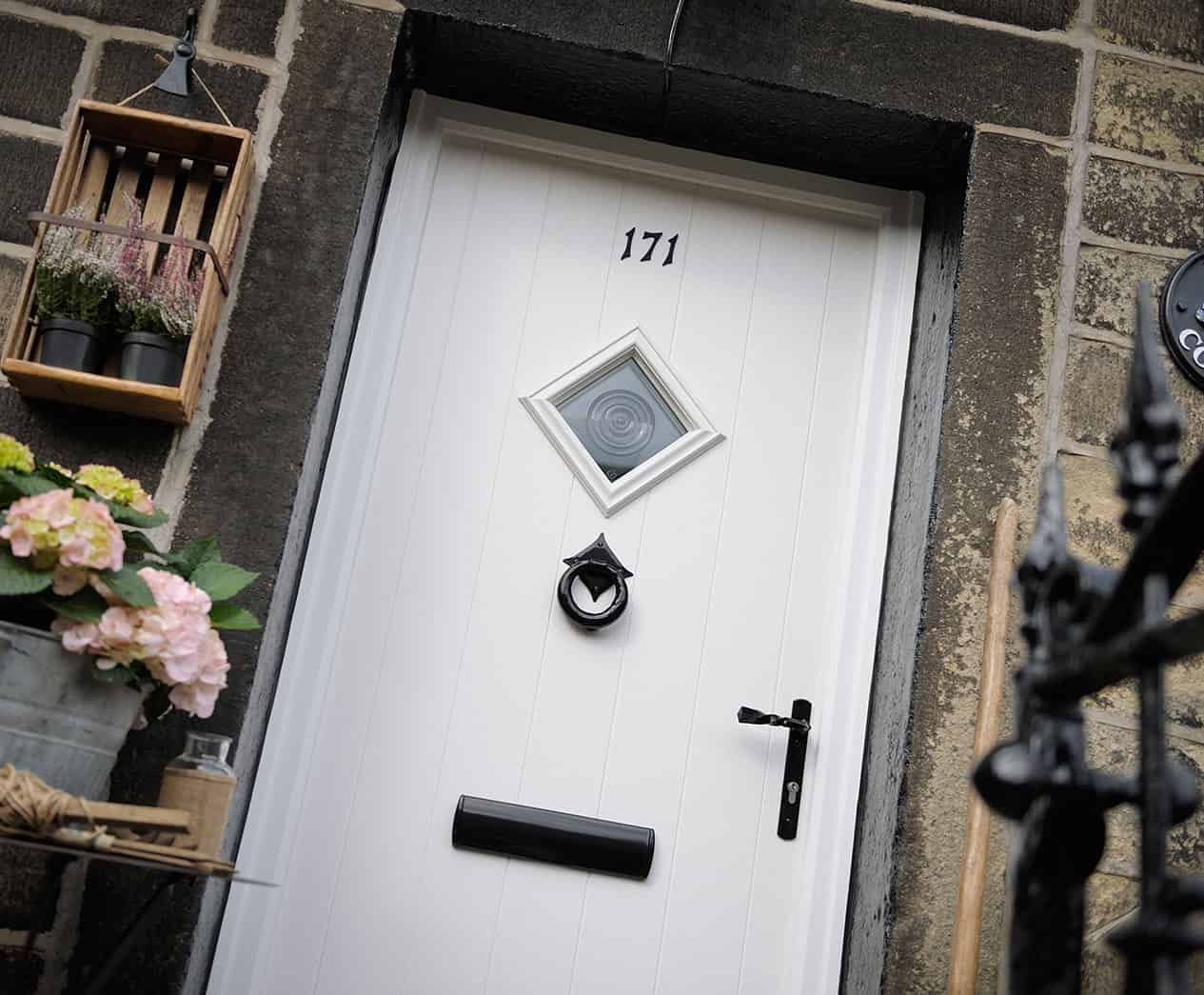 Choose Your Composite Doors
Here at Hart Windows, we like to give our customers plenty of choice when it comes to home improvements. This means that they can find the perfect combination of price, design and features for their home improvements.
As such, we work with three unique and outstanding composite door suppliers to ensure you can have your dream front door.
The Solidor collection is one of the most popular options in Fleet. They are well known throughout the UK for their combination of quality and style as well as being superbly cost effective.
The Endurance composite doors are exceptional. They are up to 10% thicker than standard composite doors, and they can be customised in any RAL colour – giving you almost endless design choice.
Our Door Smart composite doors are made to measure, and every accessory and detail is taken into account. You will benefit from outstanding quality and long term performance that is far superior to traditional front doors.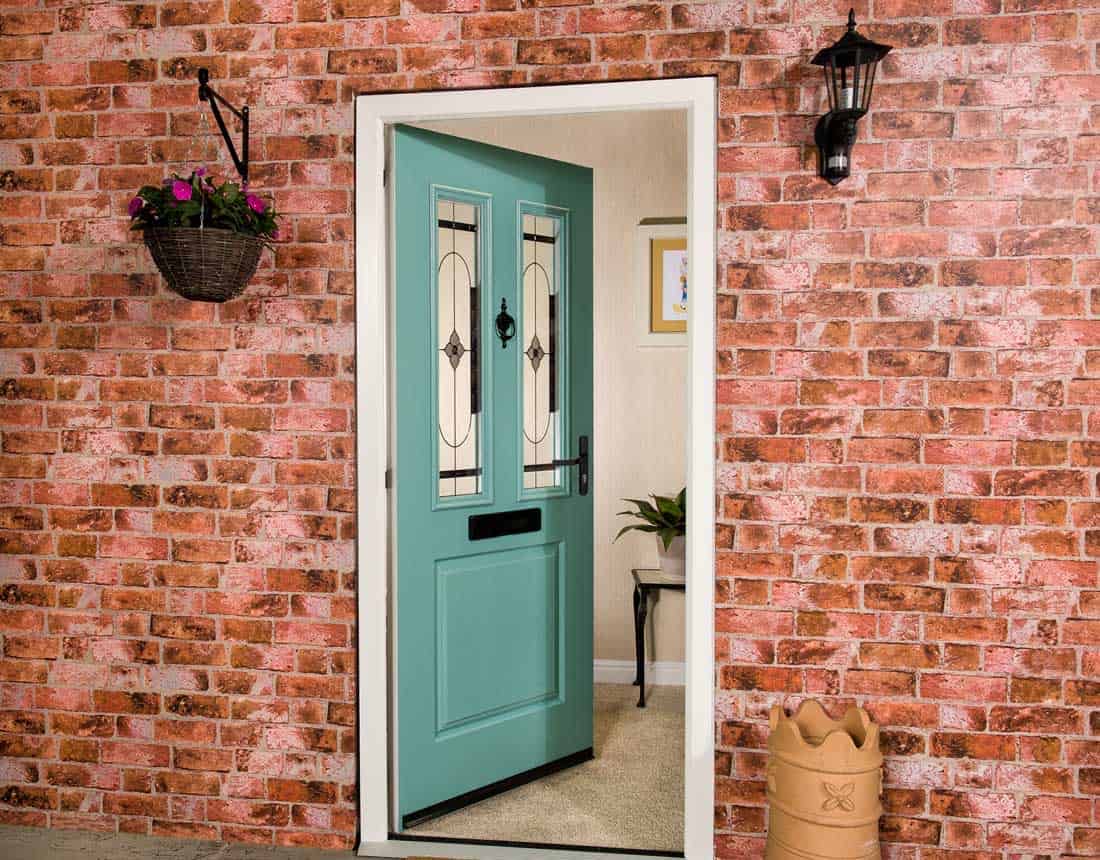 Stylish Composite Doors in Fleet
For beautiful style, nothing matches composite doors. These spectacular doors offer all the beauty and elegance of traditional timber, yet, they feature the very latest technology in uPVC design.
They are hard wearing, offering many years of beauty and performance. They will never warp, crack or discolour, and all this with just the bare minimum of maintenance.
Unlike timber, our composite doors will never need to be stripped, sanded, painted and varnished, saving you so much time and money. All you ever need to do, is give them the occasional clean and that is it.
Our composite doors come in a range of designs, from ultra modern to period options, ensuring that you can find the ideal look for your home. Every door can be tailored to your tastes and to complement your property with colours, hardware and accessories.
We even offer a range of decorative glazing to complete the ideal look of your new front door.
Superb Insulation with Composite Doors in Fleet
Composite doors are exceptional when it comes to insulation, far surpassing timber and very often, uPVC too.
This is fantastic for thermal performance, as there are no draughts or cold spots with composite doors, and your heat simply can't escape.
With composite doors, your home will be warmer for longer, protecting you on even the most bitter winter days. You will find that you require less heating to stay cosy, and as such, your energy costs will be lowered.
Energy efficiency isn't the only benefit of this insulation. Your Fleet home will also be a quieter and more peaceful place to live, as composite doors offer excellent protection against noise pollution.
Enjoy your home, and relax without the intrusion of street noise when you choose composite doors.
Protection for Your Fleet Home with Composite Doors
Our composite doors offer spectacular protection against both would be intruders and the weather. No matter how determined the burglar is, or how great the storm, your home and family will be safe and secure.
The structure of composite doors is such that they are incredibly strong and robust. Each door has a solid core covered in a durable and hard wearing overlay. This makes our front doors almost impossible to break, keeping you safe inside.
They feature the very latest locking systems for maximum security, as well as advanced weatherproofing technology to keep our torrential rain and gale force winds.
You can be confident that when you choose composite doors for your Fleet home, you and your family will be thoroughly protected.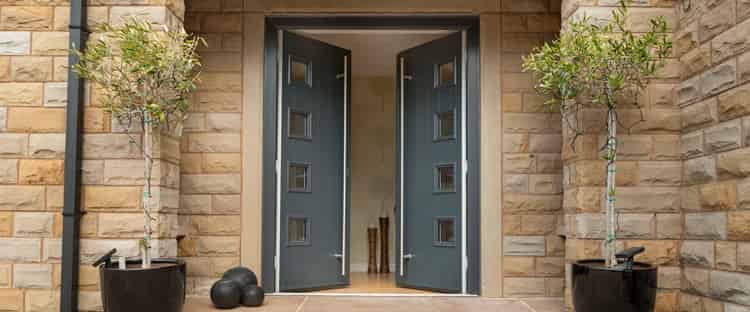 Composite Doors Prices Fleet
We offer so many options with our composite doors that it really is easy to tailor your new doors to suit your home improvements budget.
Visit our online door designer and pick out your perfect combination of details to create your dream composite doors. You will be given a personalised guide price, enabling you to adapt your design until it is exactly what you want.
For further information on any of our composite doors in Fleet, get in touch with our friendly experts.