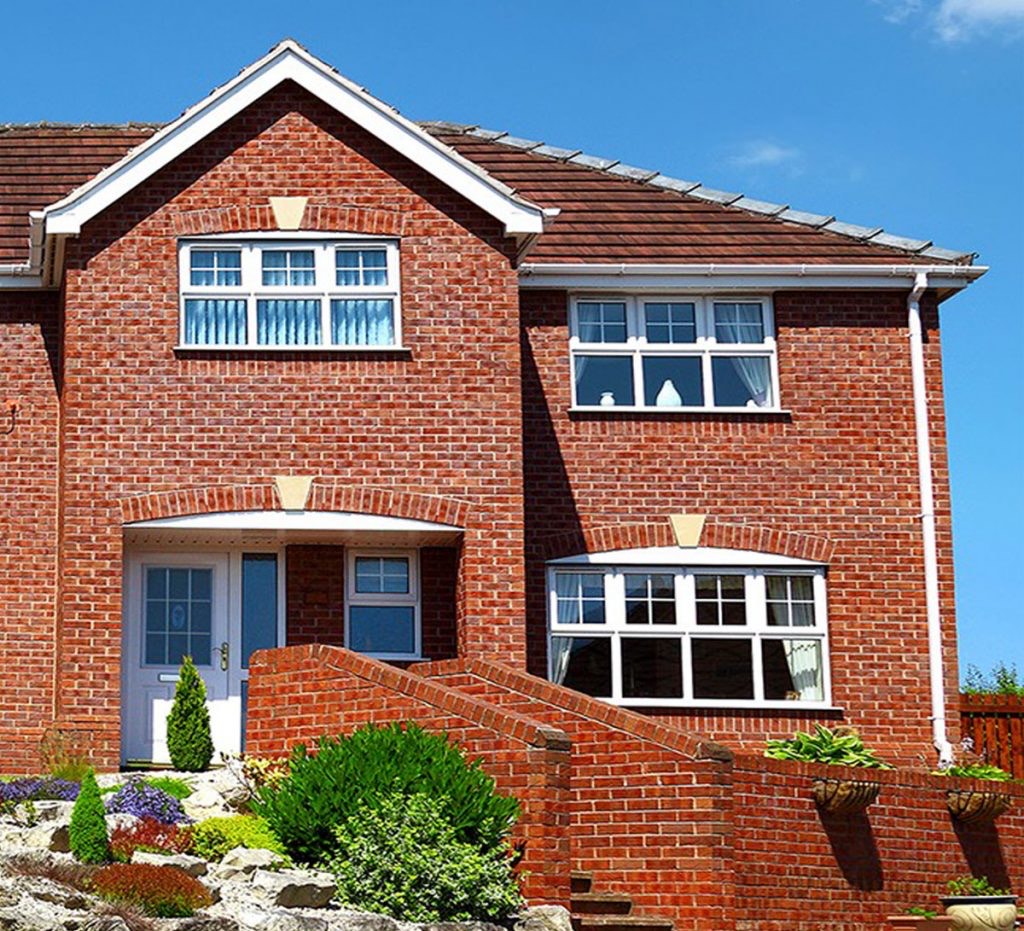 Superb Front Doors For Your Fleet Home
Choosing new front doors means finding the right match for your budget, tastes and Fleet home. With front doors from Hart Windows, you are given a wealth of options so that there is sure to be one to suit your needs.
Our front doors are high quality, stunning in style and incredible for all round performance. Whichever option you choose, you can expect a front door that has been carefully designed to achieve the utmost standards.
Read through our handy guide to front doors in Fleet and see how these spectacular double glazed doors could improve and enhance your Fleet home.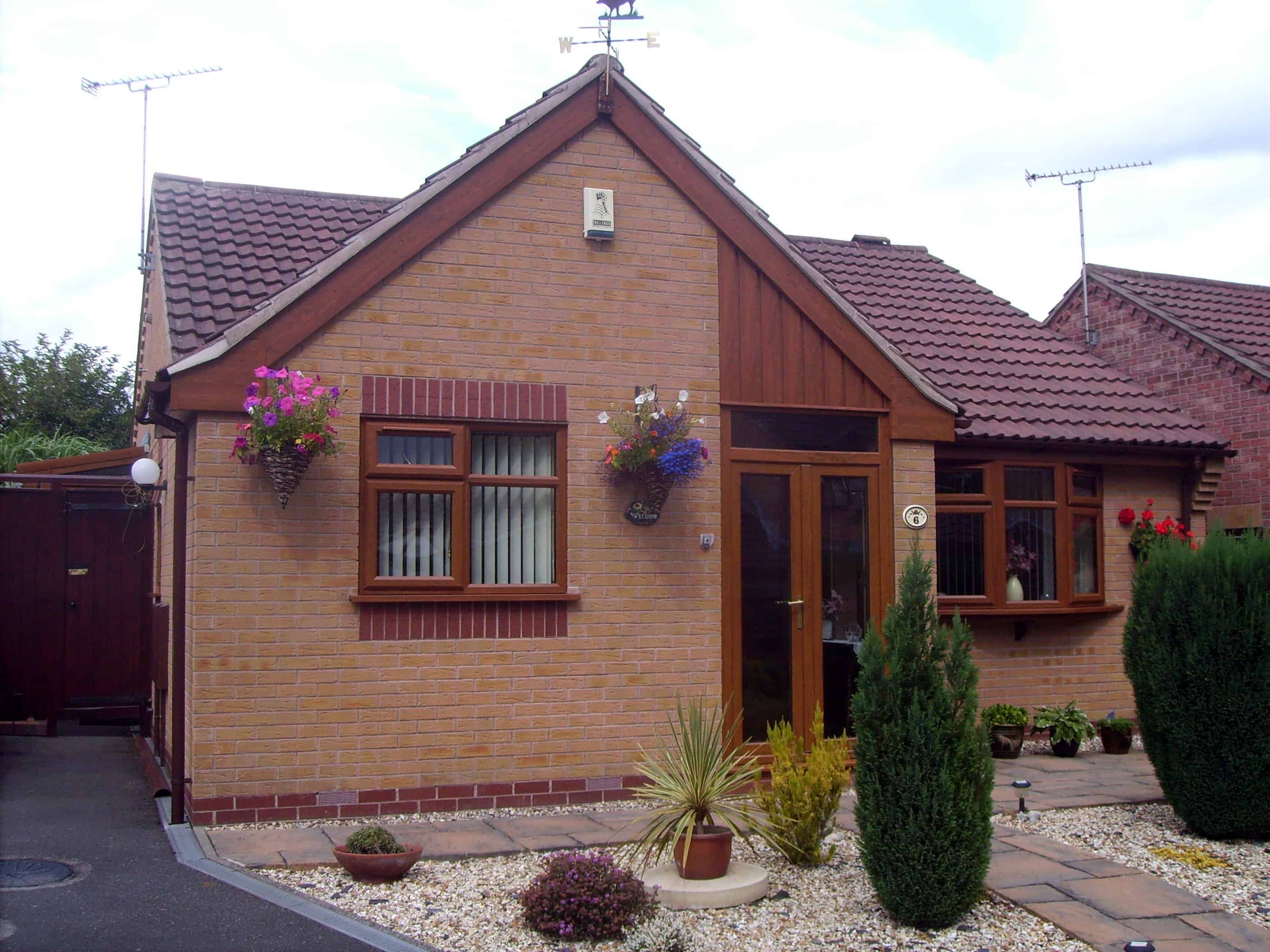 Variety of Options – Front Doors to Suit You
We work with a variety of suppliers to ensure that you get options for front doors that will suit you. We believe that limiting ourselves to one set range means our customers won't get the exact combination of style and performance that they want, so we work with the best manufacturers in the industry to give you choice.
We are here to help with your front doors queries, so if you have any questions, please do get in touch.
Composite Front Doors
Composite doors are fast becoming the most popular choice for front doors in Fleet. They offer incredible beauty to enhance your home, as they have an authentic timber appearance that gives the style of wood with none of the drawbacks.
They have incredible thermal qualities too, as composite doors are superbly insulating, protecting your home from the cold outside while working to retain heat within.
These front doors have a unique construction of a solid core with a robust skin. They are hard wearing and long lasting, and the intelligent design creates a secure door that will protect your home.
Our front doors are incredibly secure. They are able to withstand even the most intense physical attacks thanks to the natural strength of the composite construction. We then fit our state of the art, high security locking systems, so that you are provided with a super secure front door for your Fleet home.
They can also stand up to the turbulent British weather too, as the qualities that make these front doors so great when it comes to security and energy efficiency, also ensure that they are completely weather proofed too. No matter how harsh the winter storms are this year, these front doors will protect you.
We work with three different suppliers for our composite front doors, to ensure that you get the perfect combination of performance, design and costs to suit you. Our doors come from Endurance, Solidor, and Door Smart.
We are happy to discuss the unique benefits of each option, so get in touch!

uPVC Front Doors
Our front doors range also includes a selection of exceptional uPVC doors for your Fleet home. We work with Rehau to provide uPVC front doors that are truly incredible.
Our Rehau front doors are simply superb. They have an innovative design that puts them at the forefront of the industry, offering you beauty and elegance combined with incredible performance.
With these front doors, you will benefit from a range of style features, including panel designs and woodgrain finishes, so that you can create the perfect look for your Fleet home.
Our Rehau range comes in three distinct option, the Rehau S706 70mm range, Rehau Edge 70mm range and the Rehau Tritec 60mm range. Each one has its own unique features and qualities, but here are the general benefits you can expect.
These front doors are designed to offer superb thermal efficiency. They provide a thermal barrier, protecting your home from the cold, wind and rain, ensuring that you are cosy and comfortable on even the worst winter days.
With Rehau front doors, they are so energy efficient, that you could even see your EPC rating being improved!
They are also fantastically secure. Each front door is superbly strong, made with high-grade uPVC and internally reinforced. We then fit the very best locking systems to maximise the security performance of our front doors, so that you can be confident your family and Fleet home are thoroughly protected.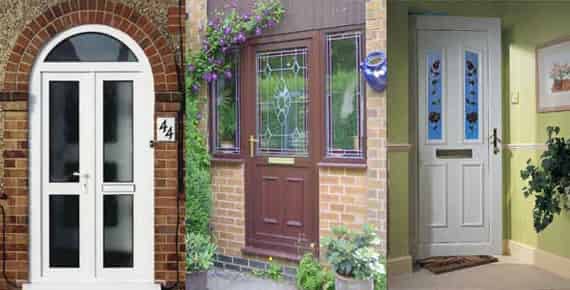 Front Doors in Fleet – Find Out More
We are sure, that with all this choice, you would be happy to receive some expert advice and guidance on choosing the right front doors for your Fleet home! We have a friendly and knowledgeable team on hand who can talk you through your options and help you to find the perfect front doors.
We also have an online door designer, so you can create your perfect front doors to suit your tastes and home, as well as get a free quote to ensure they suit your budget too! Try it now and see how superb the options available are and how competitive our Fleet front doors prices are too!