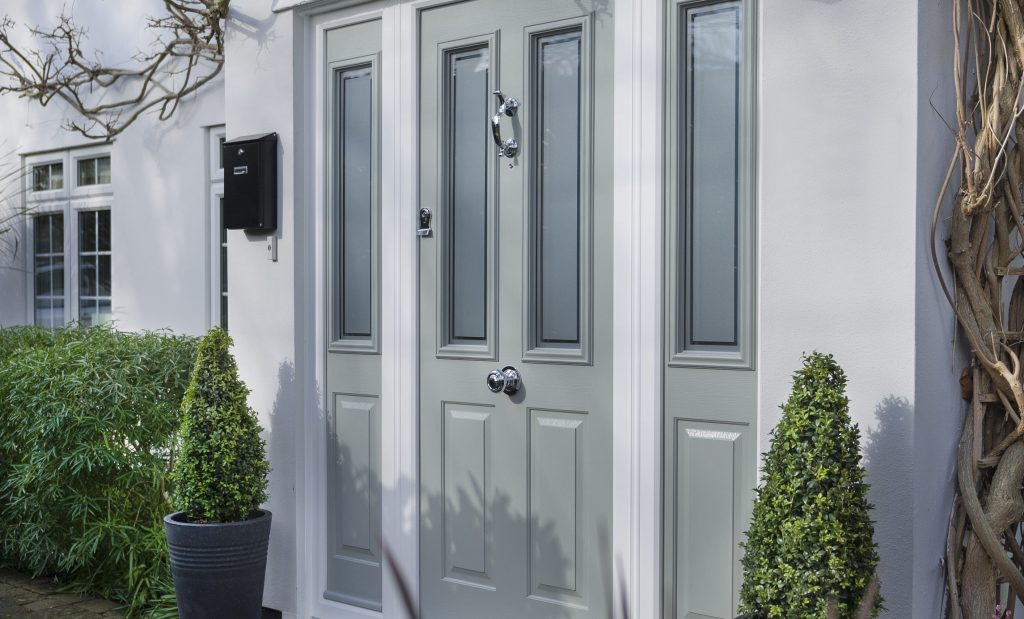 Welcome Your Guests in Style with Composite Front Doors in Petersfield
The entrance to your home is the first thing your guests will see, and so it needs to reflect your personality as well as welcome your guests too.
Composite doors in Petersfield are the perfect front doors as they truly create an elegant, modern and stylish entrance.
They are also fantastic for security and energy efficiency, perfect for a safer and cosier home.
Our composite front doors are one of our most popular Petersfield home improvements. At Hart Windows, we offer a variety of options, as we work with a number of suppliers, ensuring that every homeowner can benefit from these stunning front doors.
Read on to find out more and discover the benefits and features that our composite front doors offer for your Petersfield home improvements.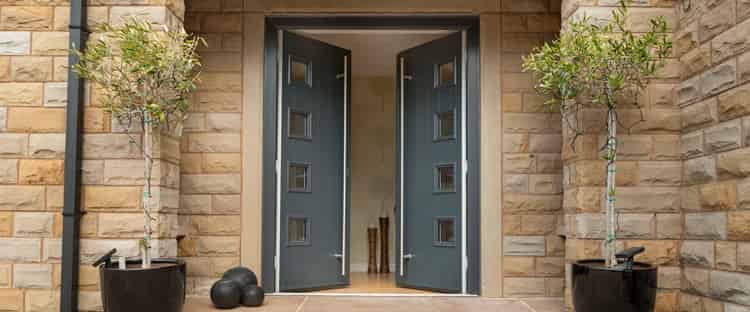 A Variety of Modern Composite Front Doors
No two homeowners have the same tastes or the same requirements for their home improvements, so we work with three outstanding suppliers to give our customers the very best choice.
Each composite front doors supplier excels in the manufacture of quality, high-performance doors, and we are proud to be able to offer these luxury doors to our Petersfield clients.
The Solidor range of modern composite front doors is beautiful and stylish. They are a cost-effective option for your home, and they are superb for general all round performance. They come in a range of classic colours to suit your home.
Our Endurance composite front doors are a modern, luxury choice. They are up to 10% thicker than standard composite doors, making them superior for security and insulation. They also come in any RAL colour you want, giving you endless possibilities for the perfect front door.
For ultimate all round performance combined with high-end design, our Door Smart composite doors are fantastic. They have an extended range of made to measure styles, giving you extensive choice for your home improvements.
Beautiful Composite Front Doors in Petersfield
A new composite front door will really give your home a boost, complementing its aesthetics and enhancing its character.
With our amazing range of modern composite front doors, there are countless designs to choose from, including ultra-modern styles right through to traditional looks. Our composite front doors are tailored to meet your needs, enabling you to choose the colour that you want, as well as decorative glazing, hardware and accessories.
With composite front doors, you will benefit from all the beauty and elegance of timber, yet they also feature the state of the art technology that comes with uPVC options.
This means that you can enjoy a lovely, classical wooden appearance, yet there will be none of the costly and time-consuming upkeep. You will only ever need to give your composite doors the occasional clean to keep them in perfect condition.
They also offer a far superior performance when compared to timber, and they last much longer, making them a better investment for your Petersfield home.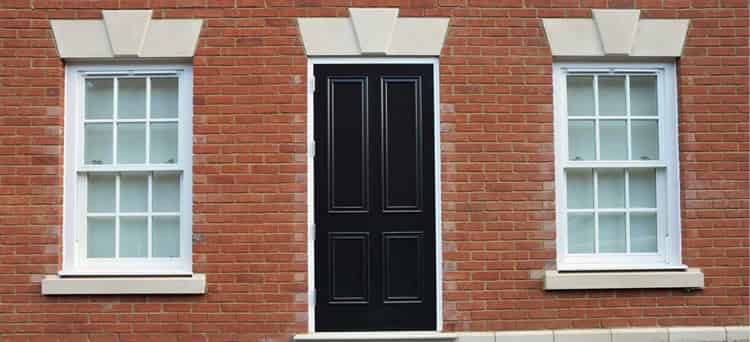 Exceptional Insulation with Composite Front Doors
Keeping your Petersfield home warm has never been easier with composite front doors. They are designed to offer outstanding insulation, which blocks out cold air and traps heat within your property.
Your home will be warmer for longer with these impressive front doors, and as such, you could find that you need to use less heating. Of course, less heating will result in lower energy bills, making your home more efficient both financially and in energy usage.
The insulation from our composite front doors is also ideal for soundproofing your home, as it keeps out intrusive street noise. You can relax in a peaceful environment as with composite doors, noise pollution is kept to the bare minimum.
Property Protection with Composite Front Doors in Petersfield
Our composite front doors are all constructed with a solid core covered by a robust and durable overlay. This makes them incredibly strong and able to withstand any physical attack.
For additional protection, our composite front doors are fitted with state of the art locking mechanisms and advanced weatherproofing technology.
When you choose composite front doors from Hart Windows in Petersfield, you can have complete peace of mind for the security of your home. Knowing that your home and family are protected against even the most determined intruders and the very worst of the British weather.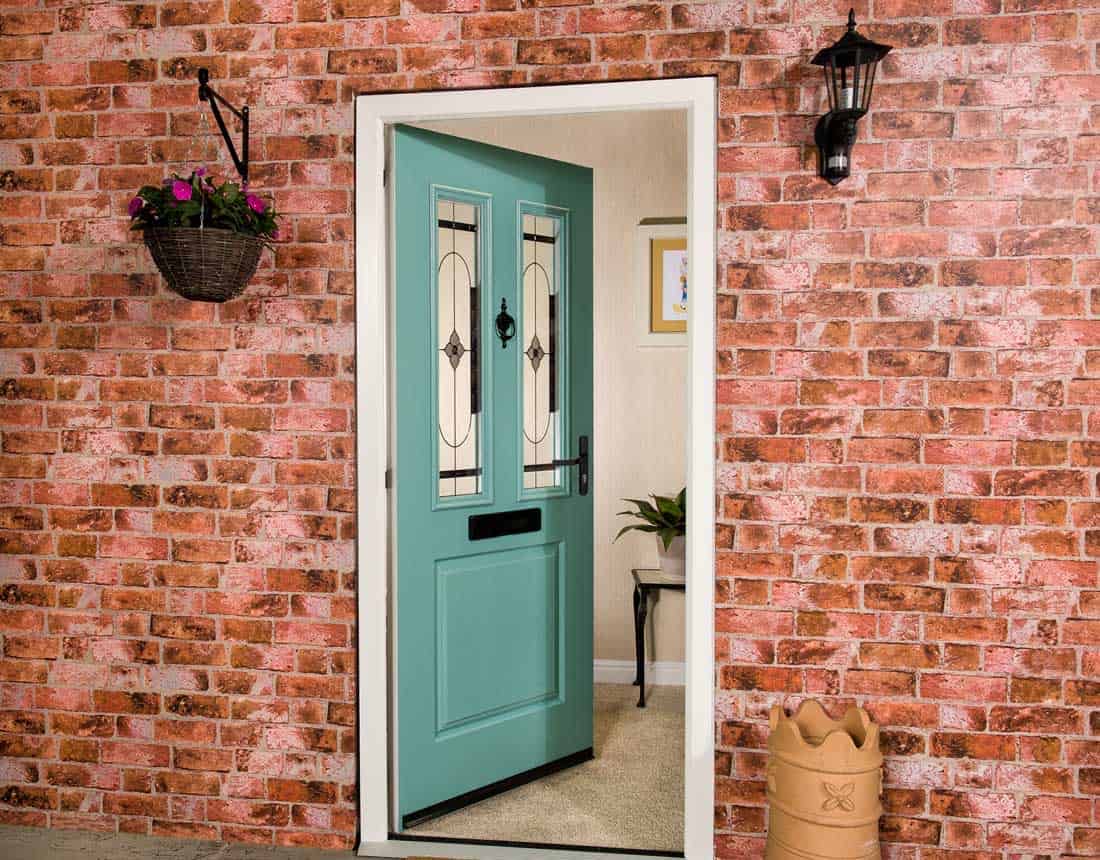 Composite Front Doors Prices in Petersfield
Composite front doors prices from Hart Windows are exceptional, offering fantastic value for money for your Petersfield home improvements.
Access your own tailored quote with our online door designer, where you can choose the perfect combination of style and features to suit your budget and your tastes.
You can also contact us for further information on our composite front doors in Petersfield.