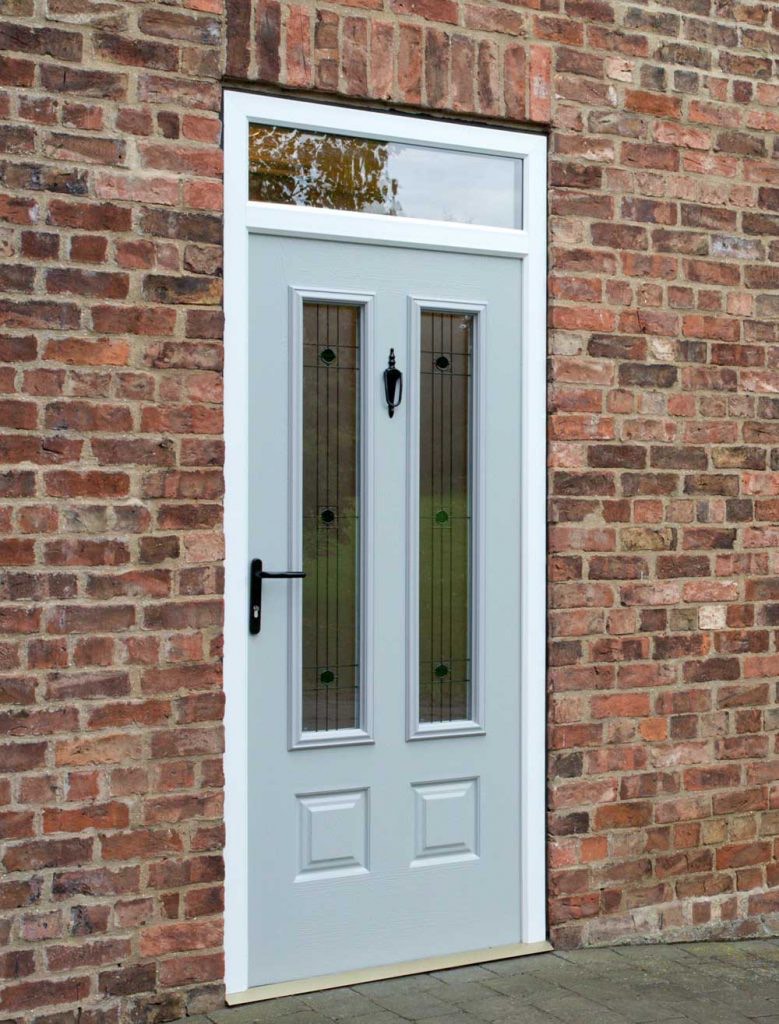 Welcome to Hart, Hampshire's leading supplier and fitter of Composite Doors. Based in Fleet, Hampshire – we have pushed ourselves to become the most credible supplier and installer of attractive composite doors. With summer finally on our doorstep, has there ever been a better time to improve the aesthetics of your Hampshire home by investing in a brand new front door?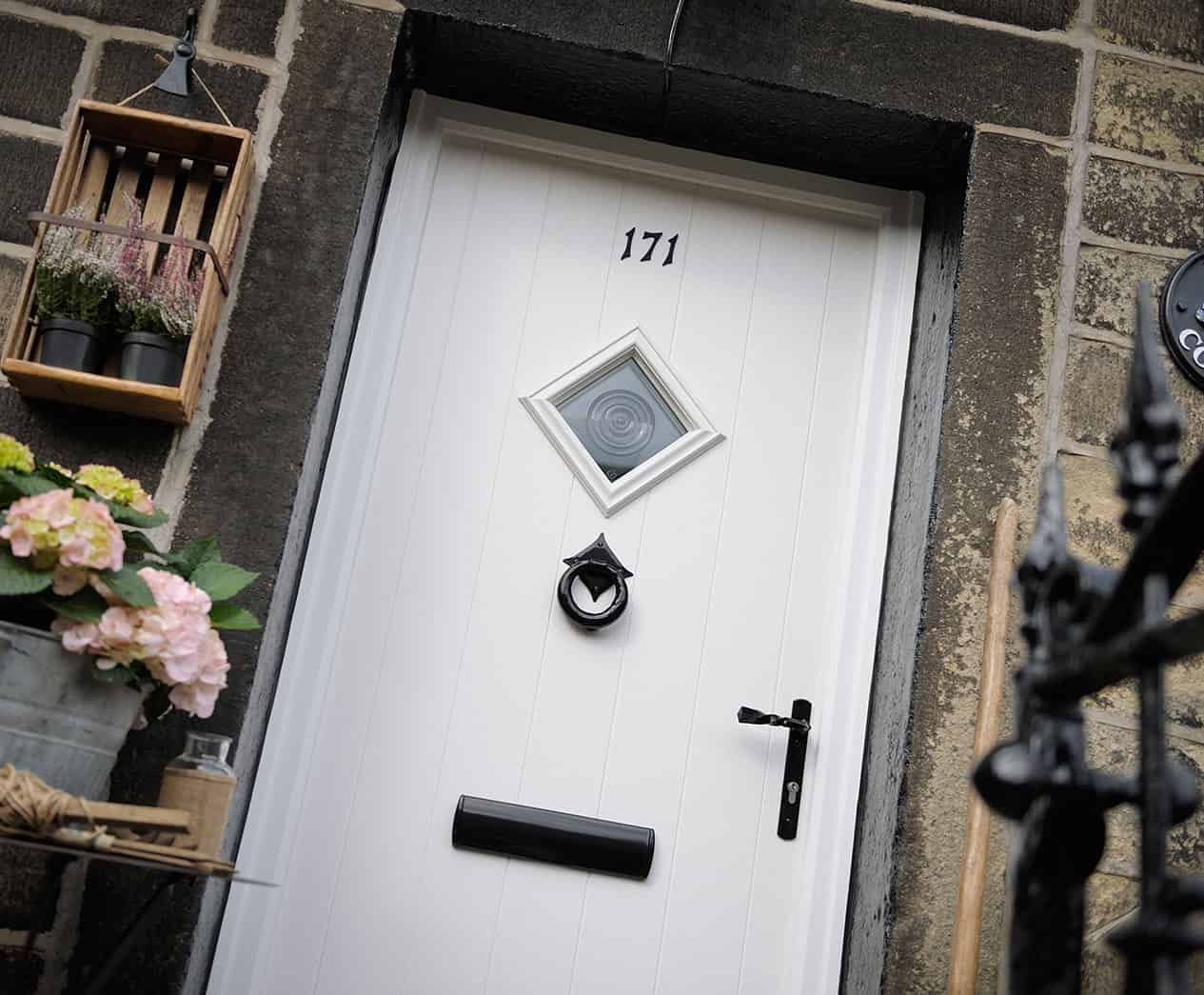 You may have noticed that we have recently completely revitalised our composite doors page, why? Our company's success is down to our ability to stay ahead of the competition, offering the latest products and honest advice. Ensuring you do what's best for your Hampshire home.
Our entire range of composite doors are designed to gift your home with unrivalled security, energy efficiency. We work with you to ensure that your composite door complements and blends seamlessly into your Hampshire property. Complementing the style and strengthening the appearance.
Before we go into the finest details of our complete range composite door, we would like to tell you a little about ourselves. More to the point, how we have grown to become the go-to home improvements specialist for composite doors throughout Fleet and the surrounding Hampshire areas.
Hart and Composite Doors
You can find us, and our beautiful showroom, in the quaint country town of Fleet in Hampshire. We have over thirty years' experience in supplying and fitting carefully sourced home improvement projects throughout Fleet and the surrounding areas.
We offer all local customers a free measuring service, plus we aim to supply and fit your composite front door within five working days. When carrying out work on your property, it is our priority to cause yourself and your family minimal intrusion in your day to day life.
Finally, we never outsource any of our work. That's one of the main reasons why we have become one of the most trusted and respected suppliers and installers of made to measure composite doors in Hampshire. Along with our superb ten-year insurance backed guarantee.

Composite Doors Energy Efficiency
In this day and age, energy consumption is one of the most important factors that people consider when deciding on home improvement products. As doors are such a big and important investment, you need to know that the door you choose will reduce your monthly energy bills and utilise your homes energy. We'll tell you this for free; our composite doors are amongst the most energy efficient in Hampshire.
Fancy a guess at just how much of your properties' total wastage is down to ill fitted or poorly designed windows and doors? Alarmingly, recent research carried out by the NIA (Nation Insulation Association) has proven that it could be as high as 20%. Doesn't sound like much…
Let's use UK Power to go investigate further. UK Power is an online energy comparison service, offering data on the average price of heating your home. The website states that:
"Below is a table to show the average bill for customers who use a 'standard' energy tariff. Most energy customers will currently be on standard tariffs." In this instance, it is fair to say that the data we are using is modelled on an average family home.
The average price to run a medium house (2-3 bedrooms) is £1,066 per year, which is around £88 per month. If you have inefficient windows and doors then you could be losing as much as £17.60 every month, or a thoroughly decent bottle of wine.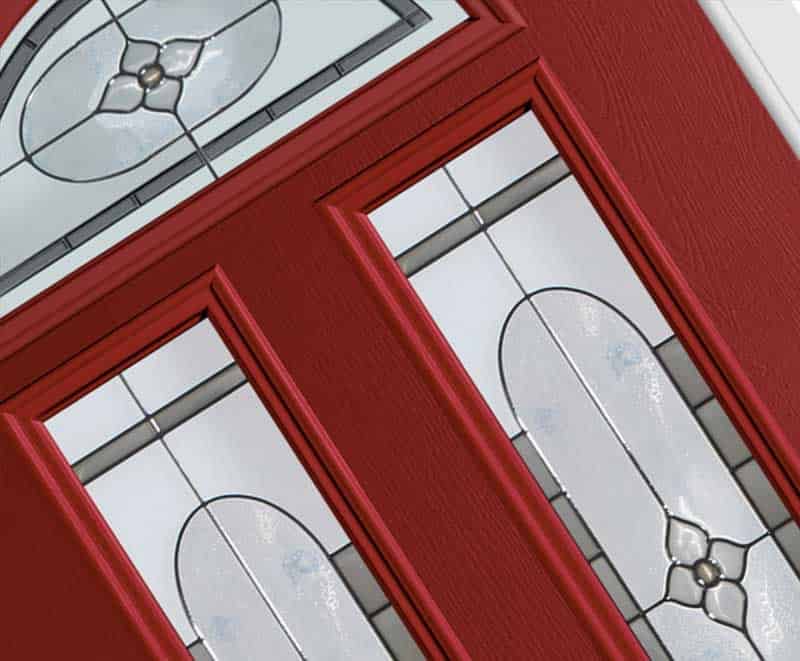 Over a year that's £211.20, or a couple of nights away at the weekend.
Total wastage in accordance to our ten-year insurance backed guarantee – £2,112! Or, an all-inclusive holiday.
This may seem a little over the top, and maybe your Hampshire home's energy bills don't amount to as much as this. But, it's not fabricated data and we feel it perfectly illustrates how much money you can lose without even realising it.
Composite Doors Design
Our composite doors are designed to utilise your homes energy consumption day in day out. Unlike cheaper plastic rivals, composite doors retain their fantastic energy saving factors whilst needing minimal maintenance.
Composite doors are designed to replicate the attractive and traditional appearance of wooden doors. The only problem with wooden doors is the maintenance time they take up. Wooden doors are infamous for warping, rotting and quickly losing attractive appearance. Meaning somebody has to go through the long winded and difficult task of removing the door to work on it.
When you invest in one of our composite doors, you buy an ultra-modern product which requires little to no maintenance. We recommend a quick wash with a cloth every once in a while, to remove any grit and dirt that will inevitably build up.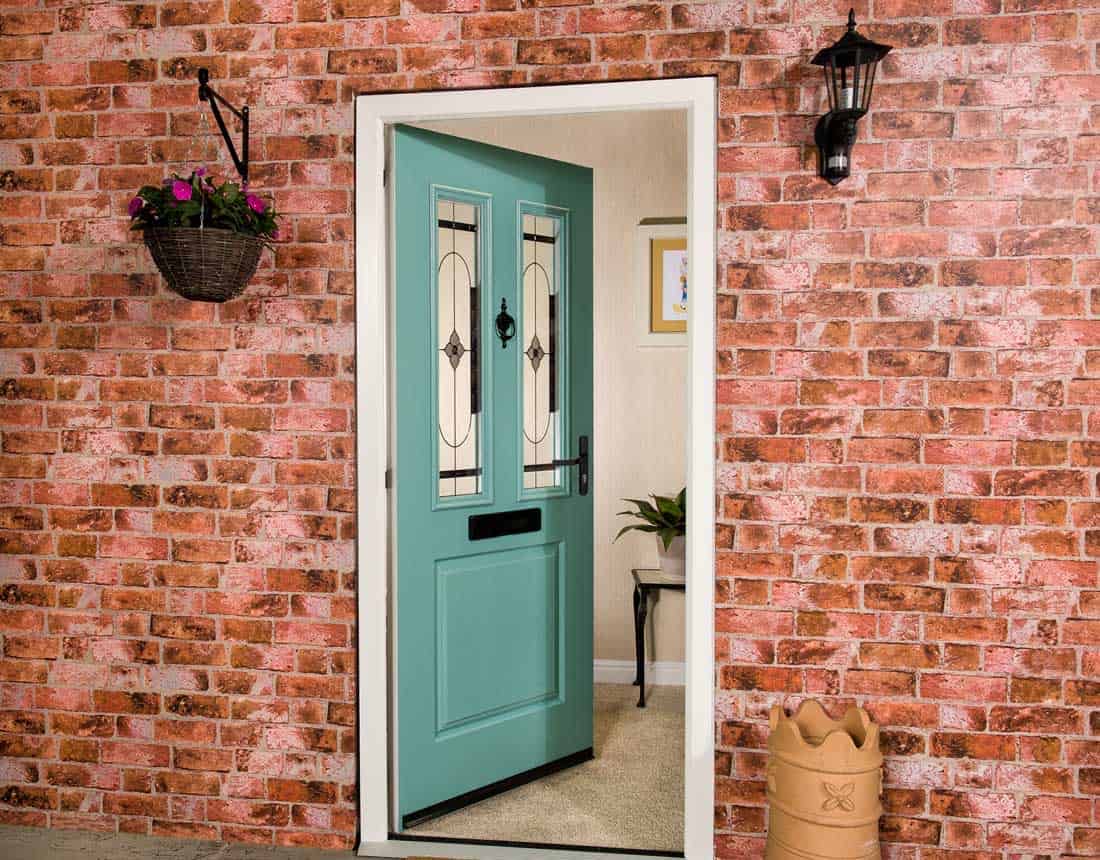 Composite Doors Security
As professional window and door installers, we recognise our duty to ensure and maximise the well being of yourself and your family. Security matters so much to us, because it is everything to you. If the only thing you take away from this article is our commitment to your security, it has been worth our time writing it.
In a nutshell, our entire range of composite doors are both designed to be as secure as possible. Secured with the highest quality stainless steel locks on the market.
What has design got to do with the security of our composite doors? We use the old out of sight is out mind trick. The theory being if potential thieves cannot locate the locks and hinges, how would they know which part of the composite door to target?
Building our locks and hinges into the composite door frame removes them from damaging weather conditions. Ensuring they do not weaken or rust, a clever design feature on all of our composite doors.
Finally, we work with one of the biggest names in the security industry to equip your Hampshire home with security it deserves. World renowned lock designers and manufacturers, namely Ultion and Avocet.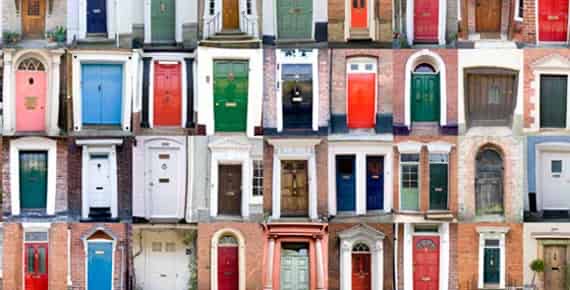 Ultion
When a security company calls themselves Ultion because they produce the ultimate locks for composite doors, you expect nothing short of a compact heavy duty lock. In truth, the Ultion is so much more.
Don't be fooled by the discrete designs that Ultion favour, this lock is as tough as Fort Knox. This lock is so advanced that it can even sense when an attack is going to occur. Upon recognising when an attack is going to take place, the Ultion deploys its secret weapon. Engaging a hidden lock to prevent burglars from gaining entry, even in the event of the lock being snapped twice.
In the event of an attempted break in, your Ultion lock will go into what we like to refer to as lock down mode. When lock down mode is initiated, nothing will get through your composite door. Calming news when you learn that 73% of home burglars gain entry through your front door. The Ultion lock is not only snap repellent, but is made up from twenty hardened steel anti-drill pins.
AVOCET
Don't be fooled by the retro appearance of this lock. Avocet are responsible for designing the UK's highest accredited lock range. The lock comes complete with a three-star rating, British Kitemark  and Secured by Design status.
Avocet's patented locking cam system is proven to effectively fight against lock snapping and forced entry methods. Furthermore, the ATK used in some of our composite doors come with an optional 'click secure' thumbturn. Featuring a positive click turn action for total security.
Our Composite Door Suppliers
Here at Hart, we believe that everybody should be able to reap the security and energy saving benefits that all composite doors bring to your Hampshire home. This is why we source our versatile range of composite doors from three separate suppliers. Giving the most diverse choice of composite doors throughout Fleet and Hampshire. We are proud business partners of Solidor, Endurance and Door Smart.
Solidor
Solidor are amongst the biggest names in the home improvement industry, if not the biggest when it comes to Composite doors. This particular range of composite doors are most respected for constructing a stunning range, with a non-compromise approach to security.
Chamfered of sculptured frames with twenty beautiful colours to choose from. Solidor can fit a range of exclusive door furnitures, ensuring your composite door complements the aesthetics of your Hampshire property.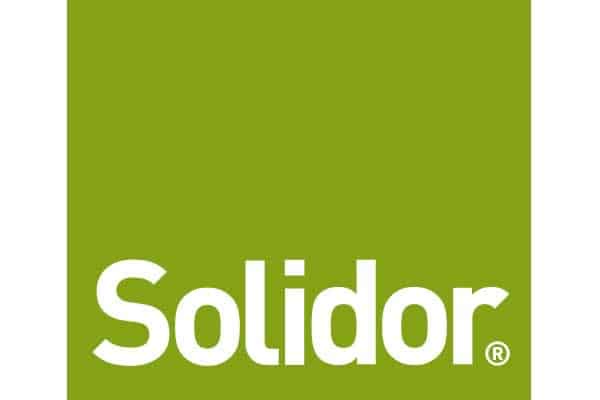 Endurance
For our security conscious customers, there is no better choice than an Endurance composite door. Inspired by the artistic Georgian and Victorian eras, Endurance composite doors gift your Hampshire home with unbridled security and style. The majority of Endurance composite doors are ten percent thicker than almost all composite doors on the current market.
Subjected to rigorous tests which accurately replicate the most common forms of burglary, including one test with a sledgehammer! Even that struggled to puncture a hole or make any indentation.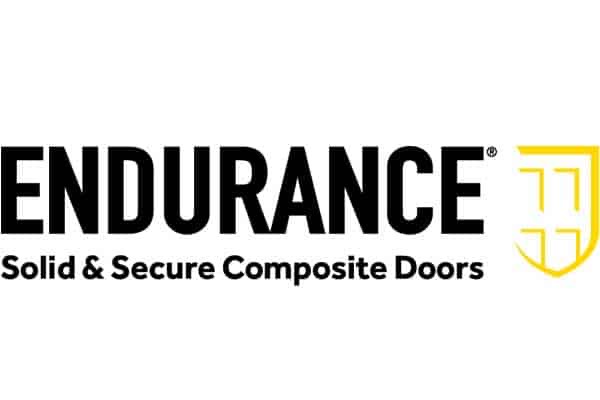 Door Smart
Door Smart offer foam filled composite doors manufactured using the latest technology. A sort of hybrid door, part fibreglass. Highly crack and dent resistance, this composite door is guaranteed to never crack or warp.
Requiring little to no maintenance and highly durable. Door Smart are known for producing elegant composite doors, guaranteed to add style to your Hampshire home.

Parting Words from Hart
We hope you have found this information useful. Needless to say, if we have missed anything or you would like to know more about any of our composite doors, please do not hesitate to contact us. Our selection of composite doors have been selected to give you choice, a choice which we are more than happy to help you make.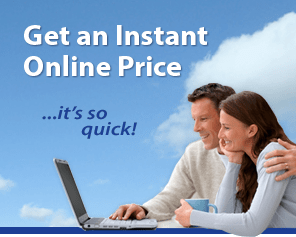 Online Composite Doors Quote
Do you feel that our composite doors may be the perfect home improvements product for your Hampshire property? Here at Hart Windows, we've simplified the process of being able to generate your free non obligation composite door quote.
Simply visit the online quote section of our website, fill in the details of the composite door you're most interested in and hit send. You'll receive your quote in a matter of minutes, and if there's anything you'd like to discuss after doing so, one of our informative team members will be more than happy to do so.
If you'd like more information about our range of composite doors, please use our contact form and our we'll get back to as soon as possible.