Renowned for being highly innovative and providing top quality, Rehau is a provider for system solutions and has consequently made quite an established name for itself in the current market. This company is known for the development and the research they put into the production and manufacturing of technical systems and parts. The essence of the Rehau brand stands for continuous innovation and locally available service. This includes Rehau double glazing systems that you can have installed in your home or for commercial use.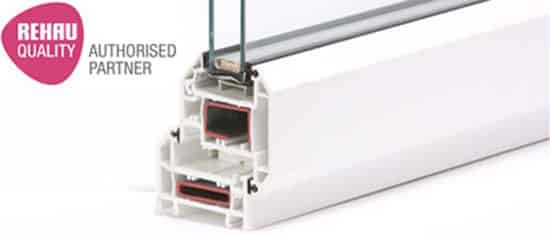 Rehau works closely with its pool of clients throughout the entire concept. Beginning from the design, raw materials and primary construction all the way to the stage of production, this company sets the trends for polymer-based solution innovations. One reason this company stays ahead of the pack is that it has programs available to them that other companies do not.
Rehau is not a leader in just one sector but rather; also leads in the trade of woodworking, in the automotive manufacturing, mechanical engineering , furniture industry, elastomer and hose technology, cable management, civil engineering and domestic appliance industry.
Aside from continuously increasing their client base, Rehau works hard to spread its coverage of market technology. With the use of synergy, this company provides a complete service that is easily available to the various company clients in every area whether it is property or industrial business.
Rehau double glazing has made remarkable improvements not only on the drainage performance but also in the area of acoustics. The Rehau improved multiple chambers lets liquid drain with higher efficiency. It also consists of many blocks that reduce the transmission of sound for an improved performance for sound insulation.
Double-glazing by Rehau features thermal insulation that uses many chambers preventing the transfer of heat. The in-board Eurogroove enhances the measures for security. Placed in the center of the sash profile the groove creates a sturdier location for the lock, producing increased resistance to forceful entrance.
For extra security, a multi-lock gear is available. In addition, Rehau's double glazing also features a bigger chamber of reinforcement in the profiles that enable greater resistance to increased pressure from the wind. This then gives you less limits in terms of design options.
With this product by Rehau, you get the proven single-leg Rehau design that results in easy and safe glazing. The glass glaze depth of a minimum of twenty millimeters double guarantees a trustworthy and extremely precautionary installment of glass. The glazed bead design that has been carefully thought through makes window replacements or upgrades a straightforward, simple process. The internal glaze also provides increased security.
In order to become a Rehau authorized partner, you need to specify which products you sell (windows, doors, conservatories, under-floor heating or renewable energy solutions). You also need to have a showroom, indicate how many installations you do per week and inform Rehau where you are based. If you qualify, Rehau will give you further requirements about what it takes to be an esteemed Rehau partner.
Rehau recommends double glazing since it acts as a barrier that is leak proof against water penetration and air infiltration. The carefully manufactured light tracks made of aluminum and rollers that are top quality work in both the doors and the windows.
The multi-chamber profile featured by Rehau  double glazing now features 2 or 3 chambers which greatly improves thermal efficiency and performance. In order to make an extra barrier against dust or air infiltration, you can also install a brush seal in the interlocked profiles.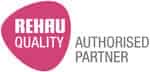 Hart Windows is an official Rehau authorised partner. More information about our product range can be found throughout the site.
Request A Quote