Guardian Roofs
Conservatory Roofs Hampshire

Our conservatory roofs are one of the most technologically advanced available on the current market. Our Guardian warm roofs, are intelligently designed, guaranteeing superior energy efficiency and unbridled security for your conservatory.
Our conservatory roofs amplify the aesthetics of your property, ensuring that your conservatory blends seamlessly into your home. A greatly improved redesign of traditional conservatory roofs, uniting style and practicality into one sought after conservatory roof.
Completely transform your conservatory with our thermally efficient conservatory roofs. We install our conservatory roofs to the highest standards achievable.
Upgrade your conservatory and add value to your home, contact us today for more information.
Why Invest in Our Conservatory Roofs?
In October 2010, the law changed to allow home owners to easily replace their traditional conservatory roof with a tiled one. Tiled conservatory roofs are both aesthetically pleasing and are proven to lower the cost of your monthly energy bills.
Our conservatory roofs have been designed to allow yourself and your family to enjoy your conservatory all year round. Think of our conservatory roofs as an alternative to extending your property. Utilise the extra space that your conservatory brings to your home, relax and unwind whatever the weather.
How Will Our Conservatory Roofs Benefit Your Home?
Upon first glance you cannot deny that they dramatically improve the aesthetics of your home. Our conservatory roofs have been designed to enhance the character of period and modern properties alike. A perfect investment for revamping your conservatory.
Our roofs gift your conservatory with superior energy saving and security values. Every single one of our conservatory roofs is made to measure, ensuring the perfect fit. The quality of the material and design of the roof itself means that your conservatory is a space you will love all year round.
Throughout the harsh winters, your conservatory will remain warm. In the warmer summer days, your conservatory will feel fresh and well ventilated. How is this achieved? The combined materials used trap warm air when the room is cold, and allows it to pass through when hot. This results in a relaxing environment inside your conservatory each and every day.
Here at Hart, we supply and fit a comprehensive range of conservatory roofs. For more information on our conservatory roofs, advice tips and a price guide please do not hesitate to contact us today.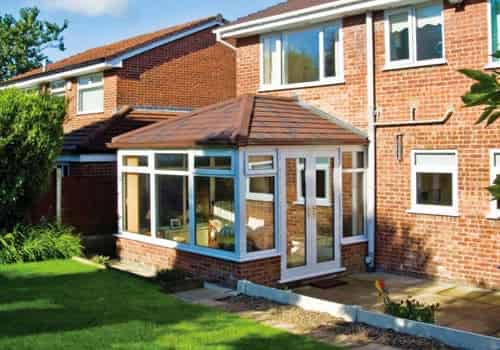 Edwardian Conservatory Roof
Our traditional styled, classic conservatory roof. Our Edwardian conservatory roof will blend your existing conservatory into your Hampshire home. Furthermore, the thermal values that the roof offers ensure you can use your conservatory each and every day. An attractive design that will add value to your property and save you money on your heating bills.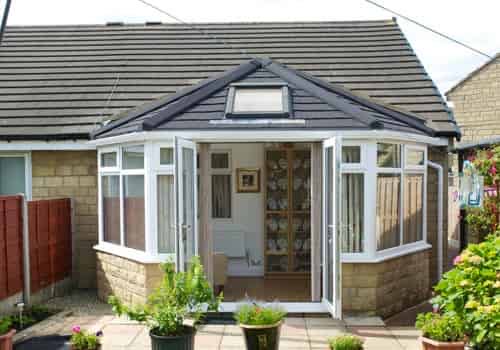 Victorian Conservatory Roof
The Victorian styled conservatory roof is one of the most popular throughout the UK. It can consist of three to five facets, an adaptable design that strengthens the appearance of your home. Much like our entire range of conservatory roofs, the Victorian conservatory is proven to save you money on your heating bills.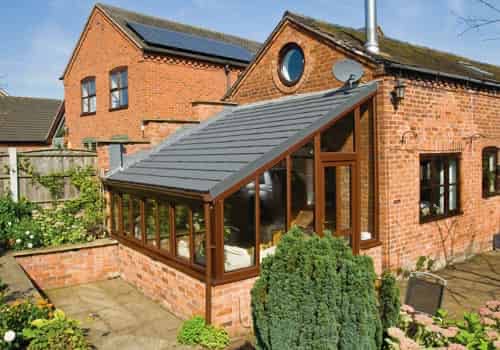 Lean-To Conservatory Roof
Our Lean-To conservatory roof can have an inbuilt ceiling window and is available in a one or two slope design, capable of going as low as 15 degrees. A perfect extension to your home, combining natural light with energy saving technology.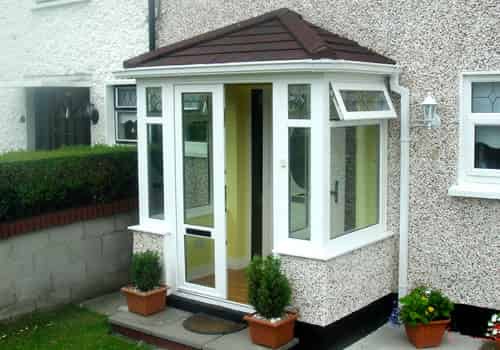 Porch Roof
Invest in our porch roof and improve the security of your home. Another barrier between would be burglars and your family home. Our porch roofs are made to measure, complementing your property.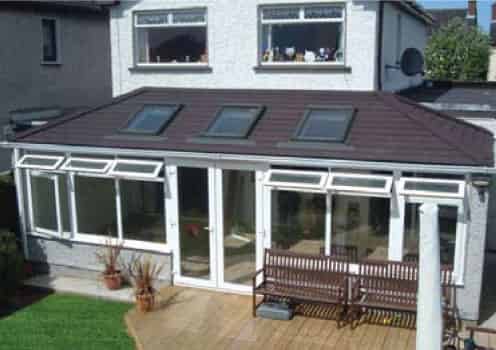 Fakro Roof
Centre pivot window, the most popular type for our range of conservatory roofs. The window is designed to have multiple functionality, thus greatly improving ventilation in your conservatory by giving the user total control. Contact us today for more information.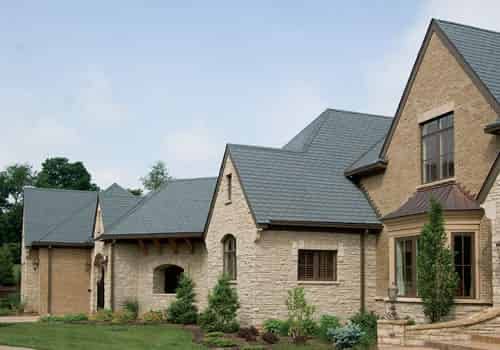 Tapco Conservatory Roof
Tapco slate is manufactured from a combination of recycled plastic and limestone. Our bespoke slate roof captures the rugged edges of natural slate. Lightweight, resilient and available in an extensive range of sought after colours. Fantastic weather resistance paired with an eye catching design.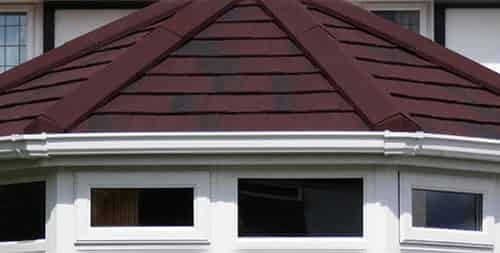 Metrotile Conservatory Roof
The metrotile remains the only lightweight steel conservatory roof complete with an extensive forty year guarantee. Made from quality three steel, the highest grade available.
Conservatory Roof Brochure
Browse through our brochure or download to enjoy at your convenience
Guardian Warm Roof System Video