---
Lean-To Conservatories
Don't let the simplicity of the lean-to conservatory fool you. This style may be considered the most basic design. However, it's elegance lies in its simplicity.
The style consists of a rectangular floor space, with a slanting roof. The highest point of the roof sits against your house's wall. As a result, the conservatory appears to be 'leaning' against the house. This is what gives it its name.
The lean-to conservatory is ideal for homes with a single storey or limited land space. Its sloping roof fits easily under the eaves of your house. You can also control the height by altering the slope angle.
It is a non-fussy way to add practical and usable space to your home. The square floor plan makes it easy to furnish and layout. As a result, this is a great conservatory style for a room that can be used as anything you want.
---

---
Edwardian Conservatories
Edwardian conservatories are a style that is ideal for larger properties. It shares the rectangular or square floor plan of the lean-to conservatory. However, it has the typical Edwardian roof, which gives this style its name.
The double-hipped roof gives these conservatories their stylish appearance. Moreover, you can use the angle of the slope to give you a high ceiling. This is a great way to create a dramatic impact without affecting the practicality of the structure.
As a result, you get a room with a ceiling as high as your property's original height allows. Moreover, you get a spare room that is bright and warm.
---

---
P-Shaped Conservatories
P-shaped conservatories are a great way to maximise large spaces. These are made by combining the Edwardian and the Lean-To conservatories to give you a compound shape.
The biggest advantage you get with this shape is superior space management. You can use the two parts as one big room. Alternatively, you can divide them into two smaller rooms.
You can even lay them out so the structure 'wraps around' your home. As a result, you get the full use of your space allowance without extending out too much in one direction.
---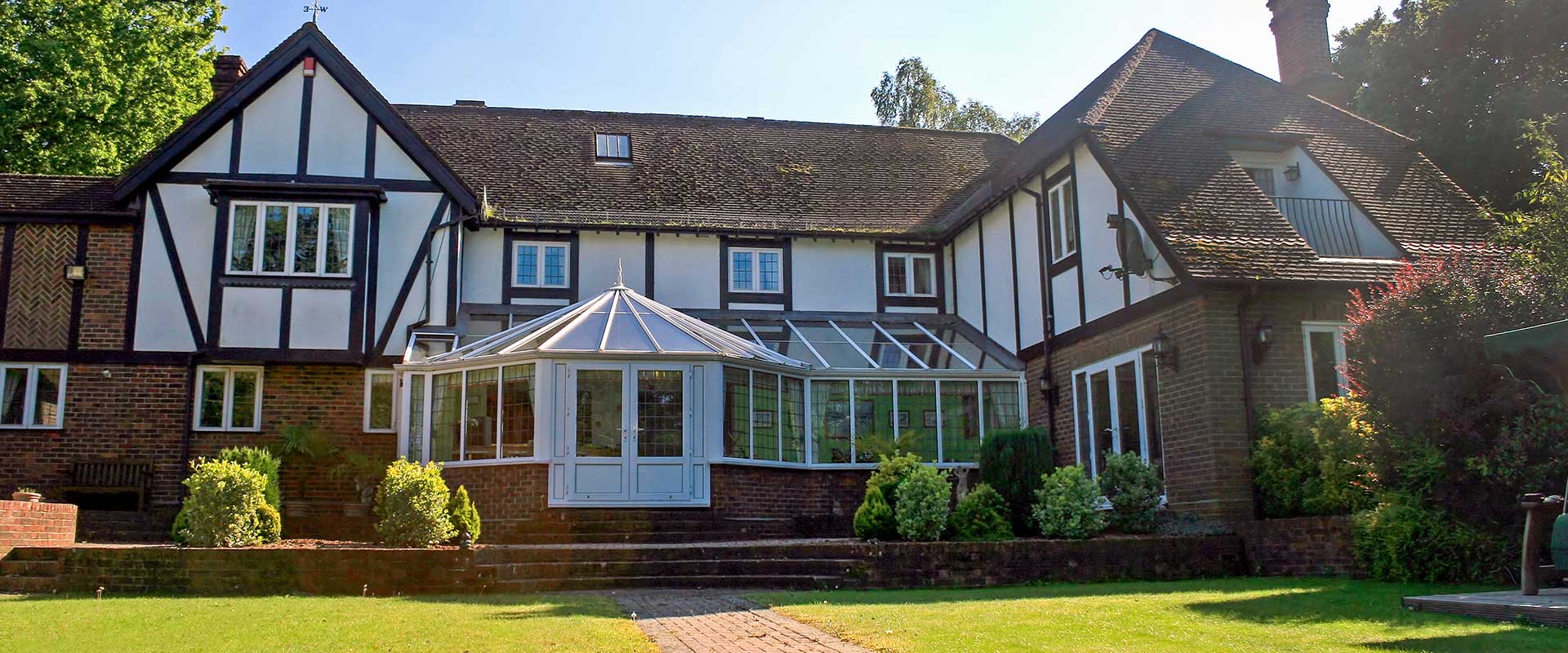 ---